"I will save money this year" is a New Year's resolution that can be easier said than done, especially nowadays with the rising cost of goods. But if you've made up your mind to achieve this financial goal for the sake of funding another major plan—whether it's for travel, a concert, or a brand new phone—or simply growing your savings account, here are 7 tips to help you spend wiser and save bigger as early as now.
Track your expenses
Did you buy new shoes? Have you paid your utility bills? Always record your financial transactions in an expense tracker to easily monitor where your money goes. Seeing a written or printed list of your purchases can help you be more responsible with your budget and pinpoint the habits that may hurt your savings.
To keep your records organized, grab a copy of Sterling's This Is My Year hardbound planner now for only P299 at National Bookstore in SM City San Pablo. Aside from your expense tracker, this minimalistic planner can also hold your daily schedule, weekly plans, monthly goals, and miscellaneous notes in just one place.
Never compromise quality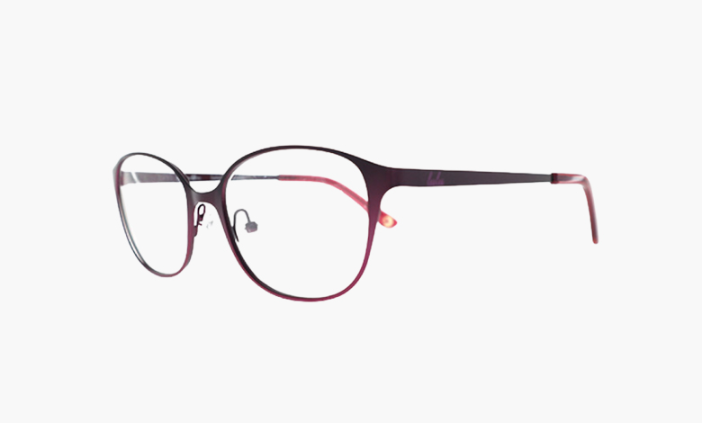 https://www.smdeals.com/deal/30-off-on-all-frames-w-free-multicoated-lenses
Buying cheaper items doesn't necessarily help you save money, especially if it forces you to compromise on quality. Poorly-made products can cost you more with their constant repairs and replacement, so invest in high-quality products from trusted brands that would last longer and give you more value for your money.
At Executive Optical, you can find designer eyewear with sturdy and stylish builds that can easily outlast low-quality eyeglasses. They also come with free multi-coated lenses that are scratch resistant, which keeps them less prone to minor surface damage and breaking upon impact. These eyeglass frames from Executive Optical also come with anti-glare and UV protection that can help them provide clearer vision and keep their lifespan longer.
If you need high-quality eyewear, head to any Executive Optical branch at SM malls to get 30% off on all frames with free Multicoated Lenses until January 31. Simply download and present the SM Deals exclusive voucher upon purchase to enjoy this promo.
Switch to a sustainable lifestyle
Sustainable living doesn't just help you save the environment; it also saves you money. For example: Instead of buying a bottle of water every time you get thirsty, you can just carry a Hydro Fresh Stainless Steel Tumbler with you and enjoy free refills at your school or workplace's water stations. There are also coffee shops and beverage places that offer discounts to customers who bring their own bottles for their orders.
For only P399, you can get the Hydro Fresh Stainless Steel Tumbler With Handle 1L Pastel (Light Blue) at Surplus Shop in SM City San Jose Del Monte.
Plant your own crops
With the rising food costs nowadays, planting fruits and vegetables in your own backyard can be an excellent money-saving strategy. Aside from saving a chunk of your budget, you can even sell your harvests as an additional source of income.
Equip yourself with essential gardening tools like a trowel, transplanter, cultivator, bottle spray, and pruning shears from the Ace 5-Piece Garden Tool Set - Purple, and start building your fruits and vegetable garden now. These hand tools are made of painted iron to avoid rust, and they also have ergonomic handles with anti-slip properties to help you stay comfortable while planting.
Get 40% off on the Ace 5-Piece Garden Tool Set - Purple when you purchase it at Ace Hardware in SM City Butuan until January 31.
Save on fuel
https://www.smdeals.com/category/sports-hobbies/deal/up-to-10-off-on-2022-haro-shift-s3-27-5-mtb
Fuel is also among the daily necessities whose prices have been rising recently. This makes transportation by car—both private and public—more expensive. If you're going somewhere nearby, you can save on fuel costs by walking or biking instead. Both transportation alternatives also have excellent health benefits and can help improve your overall well-being—which are priceless bonuses, if you ask us.
For a bike that's perfect for any terrain, you can get the Haro Shift S3 27.5 MTB which has a sturdy build, front suspension fork, and large 27.5" wheels to ensure a smooth ride any time and anywhere. From its original price of P29,000, you can get the Haro Shift S3 27.5 MTB at 10% off for only P26,100 when you purchase it via cash at Bike Plus in SM City Molino. This discount is available until February 28 only, so don't miss it!
Consider your payment options
https://www.smdeals.com/category/cyberzone/deal/save-up-to-p7-500-on-the-iphone-14-128gb
At first look, paying for your purchases in installments may seem lighter on your wallet—but think twice before swiping your credit card. Some shops offer product discounts when you pay in cash or straight charge, like Digital Walker with the sleek and trendy iPhone 14 128GB.
From an original retail price of P61,990, the iPhone 14 128GB can be all yours for only P54,490 when you buy it in cash or straight charge. Through these payment options, you can already save up to P7,500 on your purchase of Apple's latest smartphone. Head to Digital Walker outlets in select SM Malls until March 31 to enjoy this promo—and always remember to consider your payment options to save money on your purchases!
Maximize online perks
https://www.smdeals.com/deal/lenovo-legion-5i-15imh6-82nl00afph-3?source=SM-Malls-Online
Online shopping has risen in popularity over the past years, and aside from convenience, the best thing about it is the multitude of great deals you can get. From cashback to free shipping, there are many perks that you can score from different websites and shopping apps.
We recommend the SM Malls Online app for big discounts on products from your favorite brands. Here's an example that's perfect for gamers who want a laptop upgrade this 2023: From an original price of P72,995, the Lenovo Legion 5i 15IMH6 82NL00AFPH is available at 36% off for only P46,588 when you buy it from Villman on the SM Malls Online app.
That's a money-saving deal for this powerful 15.6" FHD laptop with an Intel Core i5-10500H processor and NVIDIA GeForce RTX 3050 Ti 4GB GDDR6 graphics card. Add this wise buy to your cart until January 31 to score the discount!
Spend wiser and save bigger this year with all the great promos you can enjoy at SM Malls nationwide. For more exciting deals and discounts, visit SM Deals or download the SM Malls Online app!