What's the best way to let someone know that you love and cherish them?
Based on the concept of love languages, there are actions and practices that people tend to appreciate more as a sign of love and affection. It depends on how they can best communicate love, which is divided into five categories: words of affirmation, quality time, physical touch, acts of service, and receiving gifts.
To make your loved ones feel extra special this Valentine's season, let their love languages guide you into picking gifts and activities that will touch their heart. If you don't know where to start, check out these heartfelt V-Day ideas based on every love language below.
Words of affirmation
A daily reminder of your love
https://www.smdeals.com/deal/new-product-from-blue-magic
If you love them, let them know: That's the ultimate mantra of people with this love language. Making them feel loved can be as simple as telling them how much you appreciate them, showering them with compliments, or giving them encouraging messages especially when they feel down.
However, saying words of affirmation verbally isn't the only way to speak this love language. If you want a tangible Valentine's gift, this heart-shaped pillow embellished with the words "I love you" is a sweet way to constantly remind your loved ones that they hold a special place in your heart. Let this message of love and appreciation cheer them up every day, from the moment they wake up to the minute they fall asleep.
For Valentine's Day, get this I Love You pillow for only P399 at Blue Magic in SM City Calamba.
Quality time
A movie night featuring their fave films
https://www.smdeals.com/category/cyberzone/deal/apple-tv-4k-32gb
Watching movies is a classic date night move and gives you many options to bond with your loved ones. Aside from the actual film viewing, you also get to spend uninterrupted quality time together while preparing popcorn and other movie snacks, choosing which flicks to watch, and setting up your movie night area.
With the Apple TV 4K, you can enjoy movies, shows, live TV and sports, and even video games in 4K Dolby Vision and HDR10+ qualities. It also doubles as a smart home hub that can control your smart home accessories, making it an extra practical device to snag for your and your loved ones' comfort and convenience at home.
From an original price of P12,990, you can get this Apple TV 4K 32GB at 30% off for only P9,093. This promo is available until March 31 at Power Mac Center in SM City North Edsa, SM Megamall, SM Mall of Asia, SM City Fairview, and SM Aura Premier via the SM Malls Online app.
A delicious dessert for sharing
https://www.smdeals.com/deal/5-off-red-velvet-cake
Dedicating time for a nice meal together is the simplest way to show love and appreciation to your loved ones who value quality time. Make sure to leave all distractions (like your phone) and don't rush the occasion. Instead, take your sweet time enjoying indulgent treats like a whole Red Velvet Cake paired with your loved ones' favorite coffee or milk tea while chatting, sharing stories, and making beautiful V-Day memories with each other.
Get this delectable 9" Red Velvet Cake at 5% off for only P660.25 at Graceland Bakers Plaza when you present your privilege card upon ordering. This promo is available until February 28 at SM City Naga.
Physical touch
A relaxing cuddle time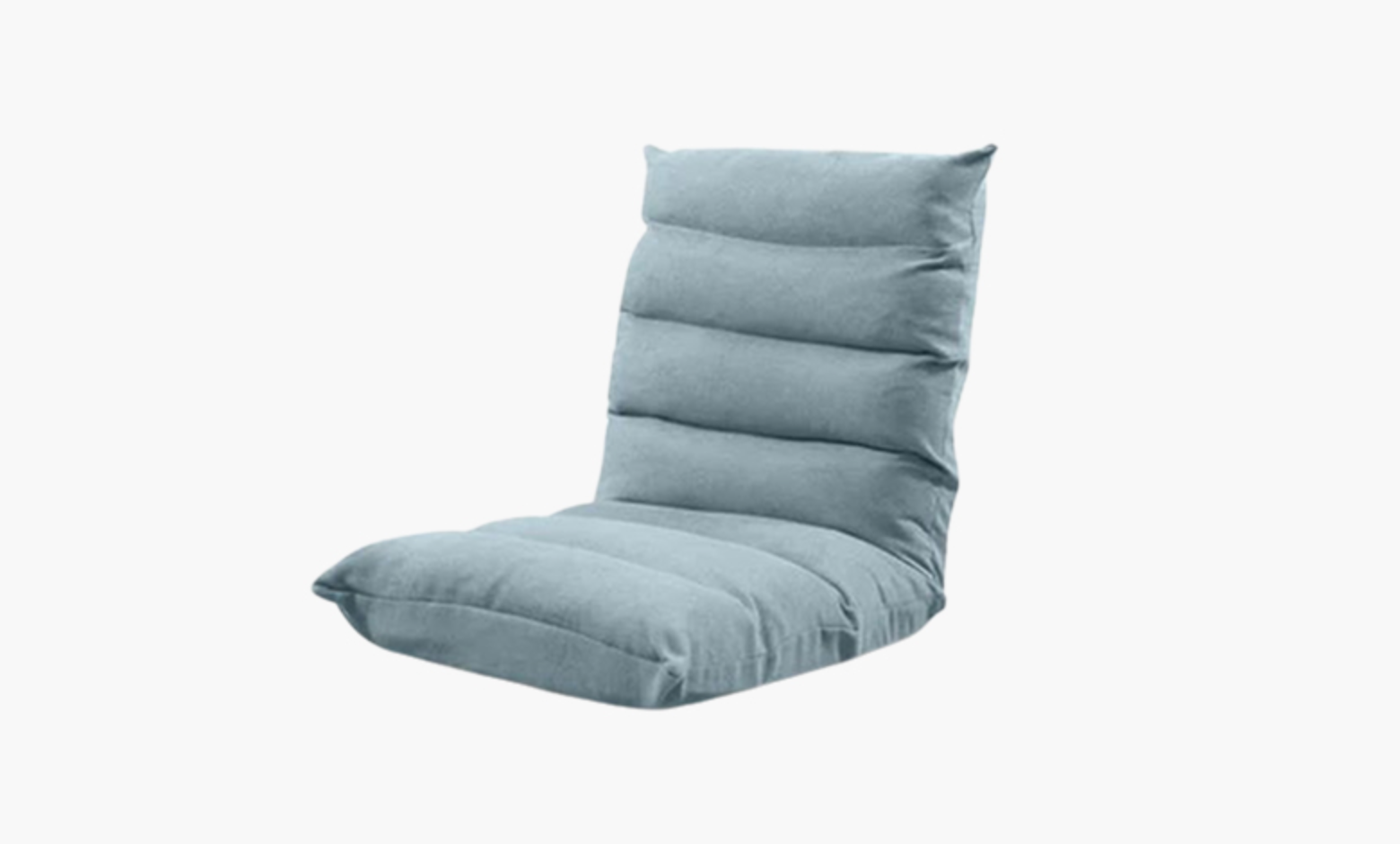 https://www.smdeals.com/deal/surplus-foldable-japanese-tatami-chair
This one is for the huggers: Warm your loved ones' hearts by cuddling up and relaxing together after a long day. To make cuddle time extra cozy, get this Foldable Japanese Tatami Chair with six reclining angles that are perfect for lounging. Since it is made of high-quality cushion and breathable cotton fabric, you'd feel at ease sitting or lying in this soft folding floor chair for as long as cuddle time lasts. It's also easy to pack and carry around the house, so you can store it conveniently without taking up much space when it's not in use.
Enjoy 40% off on this Foldable Japanese Tatami Chair at Surplus in SM City General Santos until February 28.
Acts of service
Prepare a mouthwatering meal for them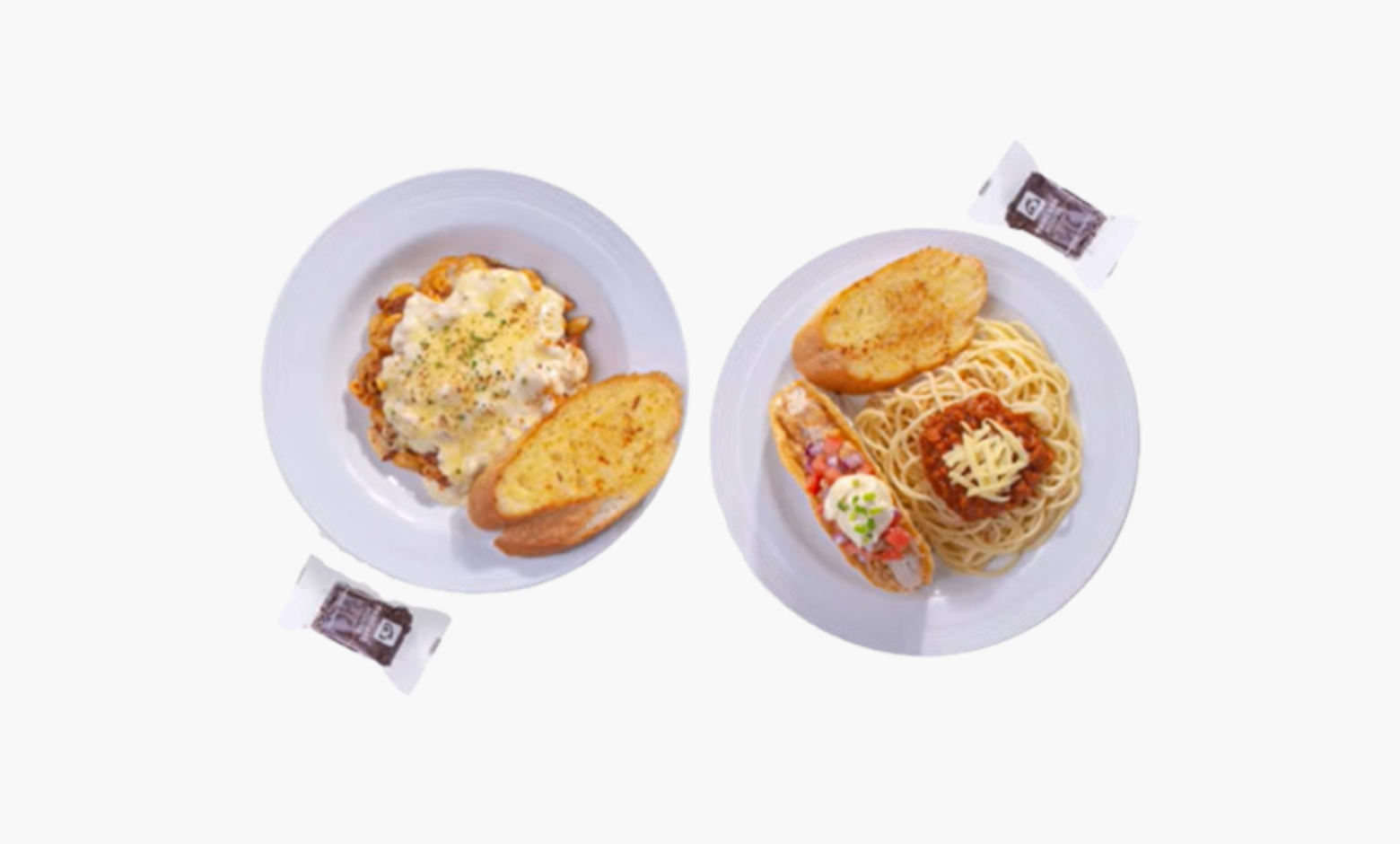 https://www.smdeals.com/deal/choose-any-2-and-save-as-much-as-p387
For people with this love language, actions speak louder than words. They highly value thoughtful gestures that help make their day brighter or easier, no matter how big or small the gesture is. Treating them to a delicious meal is a simple way to show that you care for them—and if you can't cook, you can simply order food they can savor for the day.
Save as much as P387 when you choose any of the following Pancake House meals: Chicken Taco, Spaghetti w/ Garlic Bread and Brownie Bite, Chicken Taco, Creamy Carbonara w/ Garlic Bread and Brownie Bite, Chicken Taco, Classic baked Mac w/ Garlic Bread and Brownie Bite, and Plant-based Chicken Taco, Plant-based Spaghetti or Plant-based Baked Mac w/ Garlic Bread and Brownie Bite.
These meals for two are available for only P399 at Pancake House in SM City Grand Central until February 28 only, so don't miss this opportunity!
Taking over the day's household chores
https://www.smdeals.com/category/cyberzone/deal/33-off-on-xiaomi-truclean-w10-pro-wet-dry-vacuum
You can also do their share of household chores, which can help lighten their load for the day and give them spare time to rest or enjoy their hobbies. For cleaning tasks, you can enlist the help of powerful tools like the Xiaomi Truclean W10 Pro Wet Dry Vacuum to speed up the process and ensure that every corner of the house is dirt-free. This cleaning device can perform three cleaning functions (vacuuming, mopping, and washing) so you'd only need one tool to tidy your home. And if cleaning isn't your forte, it also has an intelligent dirt detection feature that can automatically adjust cleaning power for your convenience.
Get 33% off Xiaomi Truclean W10 Pro Wet Dry Vacuum until February 28 at Mi in SM City San Jose Del Monte.
Receiving gifts
A matching couple's gift
https://www.smdeals.com/deal/10-off-on-g-presents-lovers-collection-on-watch-republic
Even if "receiving gifts" is your significant other's love language, it doesn't mean that you can just get them *any* material thing to show your love—and nor does it mean you need to spend a lot of money. People with this love language tend to appreciate thoughtful gifts over expensive stuff, especially if they know that there's a special meaning behind the present.
Matching couple items are often an excellent idea since this gift signifies something special that the two of you share. Bonus points if they're practical items, like a fashionable watch to wear every day as a reminder of your love. The couple's G-Shock watches from the G Presents Lovers Collection are available at Watch Republic in SM City Calamba for only P17,280—and you can also enjoy a 10% discount on them upon purchase! This promo is available until February 28.
Let your loved ones know you appreciate and care for them with wonderful gifts that speak to their heart. For more exciting deals and discounts, visit SM Deals or download the SM Malls Online app!