Visiting SM Center Pasig sometime soon? With so many delectable food options available, you might have trouble deciding where to eat. So hear us out… what about doing a food crawl of the best of the best that SM Center Pasig has to offer? Here are our top 12 picks:
But First, Coffee
You always gotta start your day with some coffee, and we recommended getting some at But First, Coffee. The aroma of their coffee itself is enough to awaken your senses, but the taste is what's truly exceptional. It's definitely the perfect way to start a food crawl.
Dondon Yamagata
Next, head to Dondon Yamagata to explore their delicious creations. As simple as they might look; they're actually full of flavor, texture, and culinary craftsmanship. They'll definitely satisfy not just your bellies but also your soul.
Kitchentable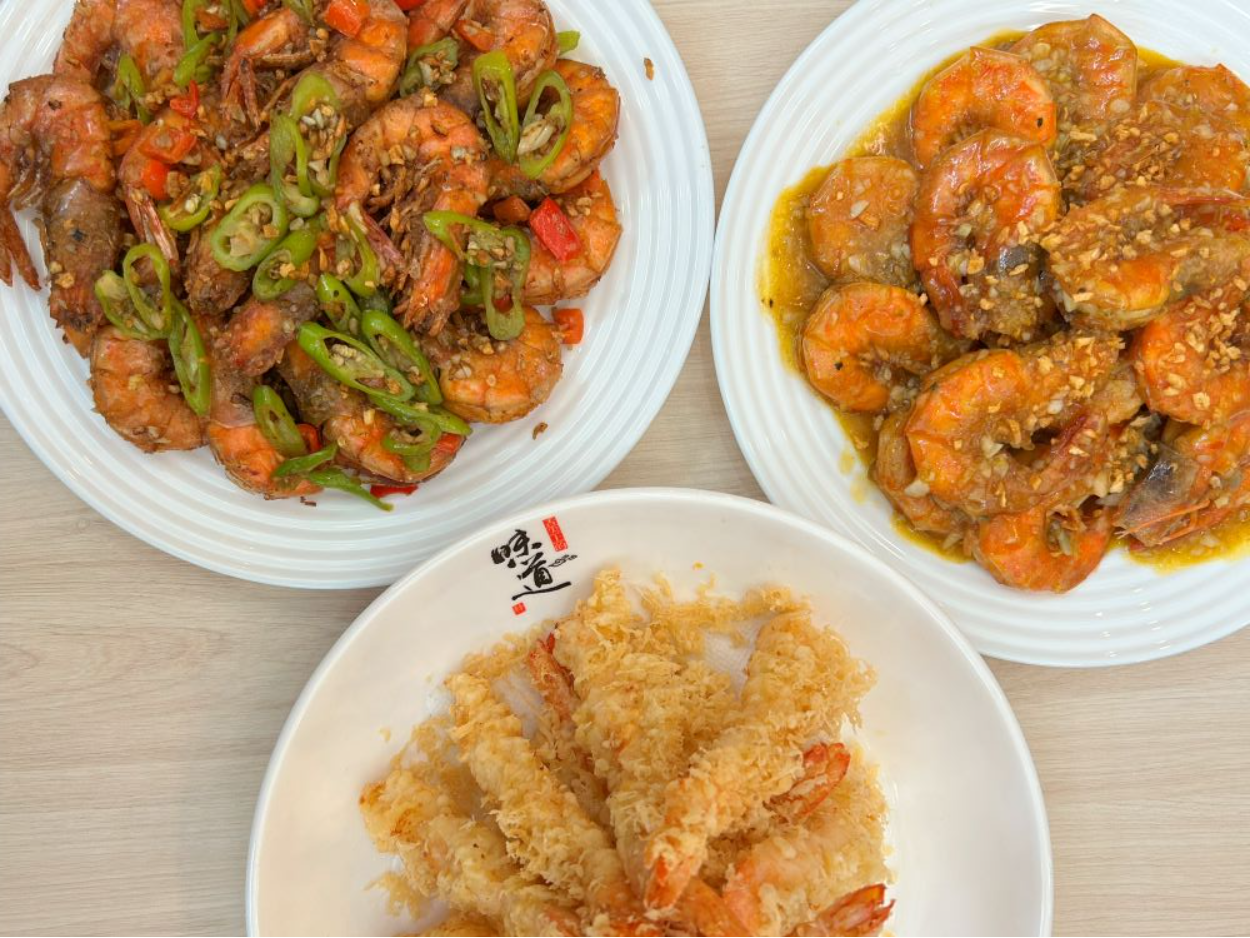 For the seafood lovers, Kitchentable is the place to be. The seafood dishes at Kitchentable are a testament to the freshness and quality of the ingredients. Indulge in succulent shrimp, fresh fish, and juicy prawns all cooked to perfection and paired with vibrant sauces to enhance their natural flavors.
Monga
Monga is another place you cannot miss. One bite into Monga's fried chicken and you'll understand why it has become a favorite among fried chicken enthusiasts. The flavors are bold and robust with an irresistible crunch. Plus, they've got a wide variety of sauces for the perfect finishing touch.
Reyes Barbecue
What's a food crawl without some delicious barbecue? Of course, Reyes Barbecue specializes in that (thus the name). Their succulent barbecued dishes are grilled and marinated to perfection, embodying true comfort food. And don't forget to order their java rice, please!
Steak & Gravy
For your gravy cravings, we've got Steak & Gravy. And when we say gravy, we mean gravy. Get ready to pour their flavorful sauce onto your orders, be it steak or even sausage. They've got different options of rice for you to choose from as well.
Steveston Pizza
Steveston Pizza offers an extensive menu for the pizza lovers, featuring a wide variety of options, each with its own distinct twist. Whether you prefer fewer toppings or more, they've got something to suit your tastebuds for sure.
Tako Kaizen
Tako Kaizen is a must-try because they cook their food to perfection. Accompanied with the right sauces and garnishes, you can look forward to a tender and flavorful experience every time.
Bibingka Manila
Sinking your teeth into a slice of bibingka from Bibingka Manila will always makes your senses come alive. Thanks to its soft and moist texture paired with its heavenly aroma of warm coconut and fresh-baked goodness, you'll definitely want to take some home to boot.
Cru's Kitchen
Since we're on the topic of taking food home, Cru's Kitchen's cookies are another delight you'll want to stock up on. From the moment you lay your eyes on their delectable creations, you'll know you're in for a truly unforgettable treat. Each one is perfectly crafted with a crispy golden-brown exterior and the perfect, tender, melt-in-your-mouth center.
Panaderro
Panaderro's pastries shouldn't be missed, either. A haven for pastry lovers, Panaderro has luscious cinnamon rolls, soft breads, delectable cookies, and so much more. Whatever you prefer, their creations are sure to satisfy your cravings.
Remillys Yema Cake
If you love yema cake, get ready to be transported to sweet heaven at Remillys Yema Cake. Adding a touch of elegance to the nostalgic flavors of this traditional Filipino dessert, its glorious yema flavor does not disappoint, harmonizing perfectly to create a truly unforgettable taste experience.
Hungry yet? Make your way to SM Center Pasig and try out our recommended dishes plus more! Make sure to bring your friends and family so you can all get a taste of what SM Center Pasig has to offer.