In this day and age, one could totally say that the #FeminineEnergy is louder than ever. The women community of today is pounding the walls as they continuously raise the standards and set records straight. In this quick read, we will be taking you on a quick trip down to the memory lane of Jen, Inna, Bianca, and Hali.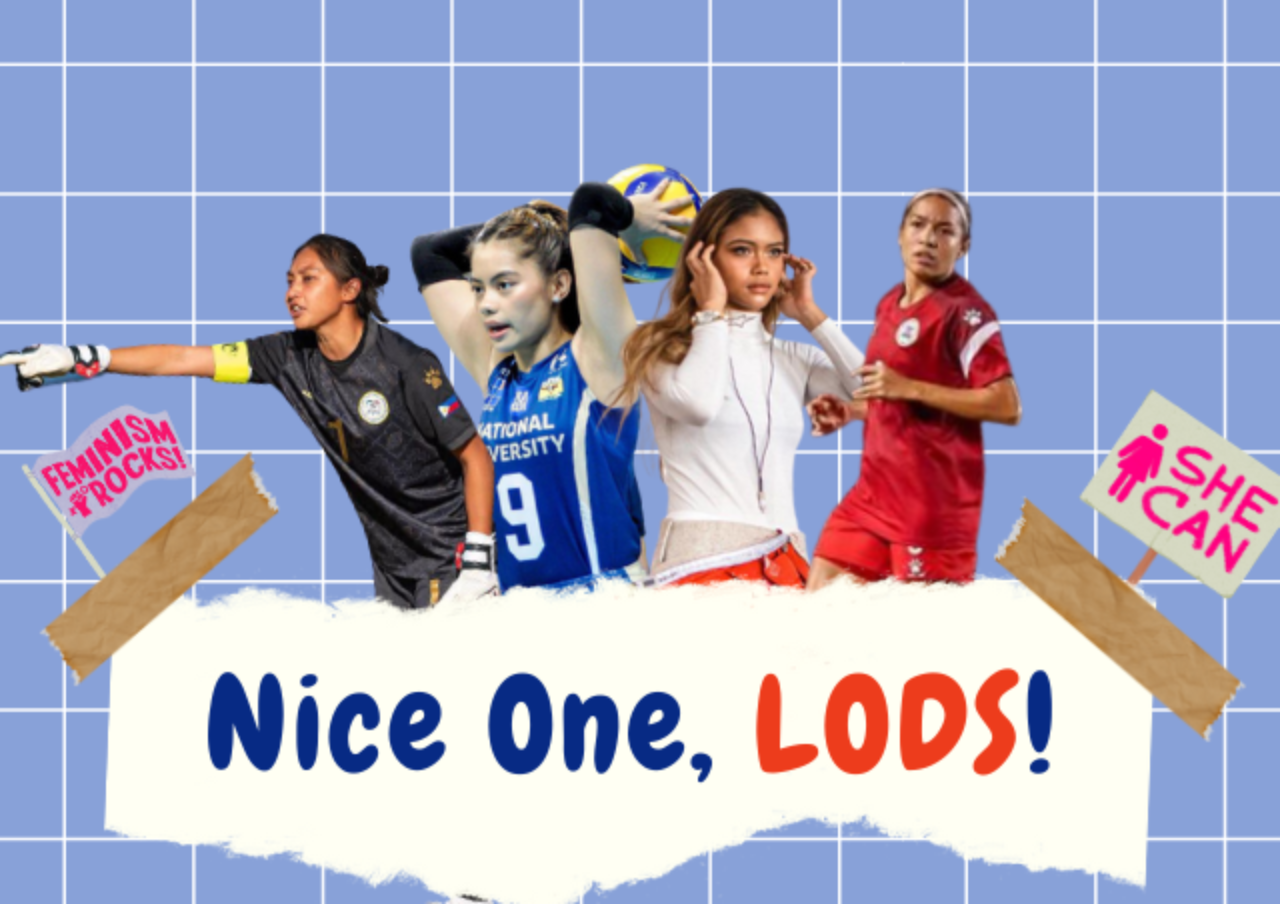 Jennifer "Jen" Nierva
23, National University Women's Volleyball Team
Y'all have probably heard of the very beautiful Jen Nierva- if you watch UAAP Volleyball. Jen is known to be a very competitive and fierce libero inside the court. But contrary to that, this famous athlete is actually a real ~softie~ when it comes to meeting new pals! #ShyType

"I really love getting to know more people, like, I love hearing their stories." *Us too, ngl.* She also shared that her favorite way to relax is by doing her own make-up (take a closer look at her on-point contour gaming inside the court- that's how you slay it).
"I love doing my own make-up every time may free time ako." The Financial Management graduate mentioned as she continues to talk about how she looks up to her mom as her role model for being a strong woman. "… Everytime na may pinagdadaanan ako siya yung inspirasyon ko and siya rin yung pinanghahawakan ko." Empowered moms be really honing empowered women!
Bianca "Bia" Bustamante
18, Race Car Driver
Yep! Bianca is a car racer! #Angas
Bia, who excels in a male-dominated sport, started at the age of 3. She is known to be a 'Black Cat' on the outside but a 'Golden Retriever' inside.
"On-track I'm just this very boyish, mean, or aggressive, like "Game-face on" but off-track I'm actually just- yeah! This feminine girl who enjoys pretty things!"
This creative young lady loves to draw and plans to pursue Architecture. Talk about all the skills she has! The 18-year old racer also straightforwardly admitted the fact that the standards in motor sports is higher for females; nonetheless, she's glad that she still gets to work with lots of women in the field.
"They are pursuing this path of unknown. That's honestly just amazing that I get to be surrounded with these amazing women and empowers me as well!" She's oozing with girl power! Woot woot!
Inna Palacios
29, Philippine Women's National Football Team
Inna, who tries to be as confident as she is, has a message to women youth: "I want them to feel that it is also possible for them to be where we are and be even more because that is my cause, that is my purpose."
The professional 29-year-old football player strongly stands for those women who aspires to be big while playing the sport that they love. "I want them to know that I am reachable, I am attainable, and they can be so much more than me." Kudos to you, Inna!
Hali Long
28, Philippine Women's National Football Team
Being a woman who was raised by three women, Hali witnessed how society view femininity.
"Being a woman in any aspect whether it's in the field, in sports, in the office- unfortunately we are seeing kind of as an 'underdog'."
Being the wonderful, empowered lady that she is, she turned down the said stereotype and told us that she firmly believes that there is no gender when it comes to 'what you can do'.
"… that made us resilient and it makes us strong and tough." #Preach
When asked about her message to all the ladies in any age out there, Hali said "Don't panic and trust the timing of everything… Trust where you're at and trust that moment!"
#CelebrateWomenPowerAtSM
Want more femme-fueled inspiration? Round up the gang and head to SM this Women's Month: Support female entrepreneurs at the Womenpreneur Market, indulge in self-care at the Women's Wellness Sale, and reward yourself with our fab offers and treats all month long!
For more updates, follow SM Supermalls on Facebook, Instagram, and Twitter. You can check the updated entry guidelines and mall hours for 2023 here.