Have you been wondering about where you could spend a whole day with your loved ones or where you could bring your ninongs and ninangs (ehem) without stressing yourselves about pre-bookings and reservations? Yuus? Well, you've read just the right guide! A lot of brand partners opened stores at SM City North EDSA this year (check it out here) and before 2022 ends, we would love for you to try it out! The best part? THIS ADVENTURE COMES WITH #AweSM DEALS! *kinilig*
This holiday season, SM City North EDSA in partnership with SM Deals brings you a whole set of bundles for you and your fam/ barkada to enjoy! (Check out their Facebook page to see how it's done!) Excited? Us too! Scroll down for more!
1.E-Kart Raceway: Para sa mga naghahabol, may hinahabol, at ayaw magpahabol
Located at 3rd floor, SM City North EDSA
We've mentioned this before, but did you know that SM North EDSA has its own indoor go-kart setup called the EKartRaceway? No? Well, then take this sign as a green flag and race your way to their 300-meter track and enjoy this cool and lit indoor electric go kart track! What's ~kewl~ is you can avail educational kart programs too!
Jr. Kart Package: Weekdays Promo: 10% off
1 ride (7 minutes) P650 (more packages available at

ekartraceway.com

)

This promo is valid from Monday to Thursday, 10am - 3pm (except holidays)
Reminders:
-Height limit is 5'6 and weight limit is up to 60kg only
E-Kart Raceway is open 7 days a week all mall hours
Jumpin Jacs: Cue Taylor Swift's Jump then Fall, please
Located at Sky Garden, SM City North EDSA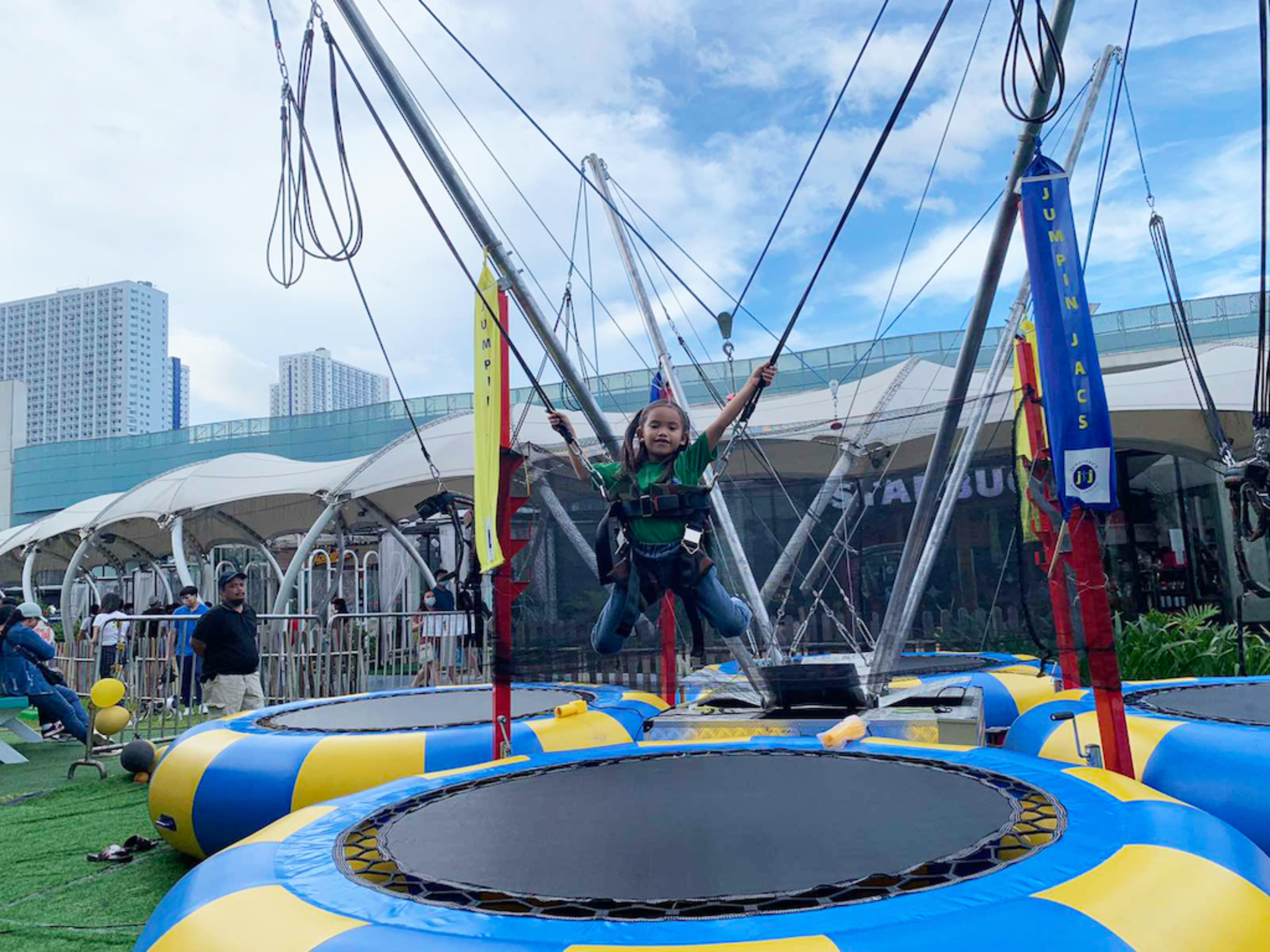 P200 each for 5 minutes
This one's perfect for kiddos who love thrilling activities! Kids at heart rin ba kayo? Adults can try it too! After all, #YoureAlwaysWelcomeHere <3 Learn more about the fun bungee trampoline experience here.
Samgyeopmasarap:

Masarap na, mapapa-Saranghae ka pa!
Located at UGF/GF/FF, BPO – SM City North EDSA
Photos from Samgyeopmasarap's Facebook page
Satisfy your cravings by availing their Php 680 promo for unlimited treats! This covers all types of meat, side dishes, and juice drinks! Busog sarap? Yes and yes! Only here at SM Supermalls! *wink*
Avocadoria: It's AvocaDO, not AvocaDON'T
Located at 2nd floor, CITY CENTER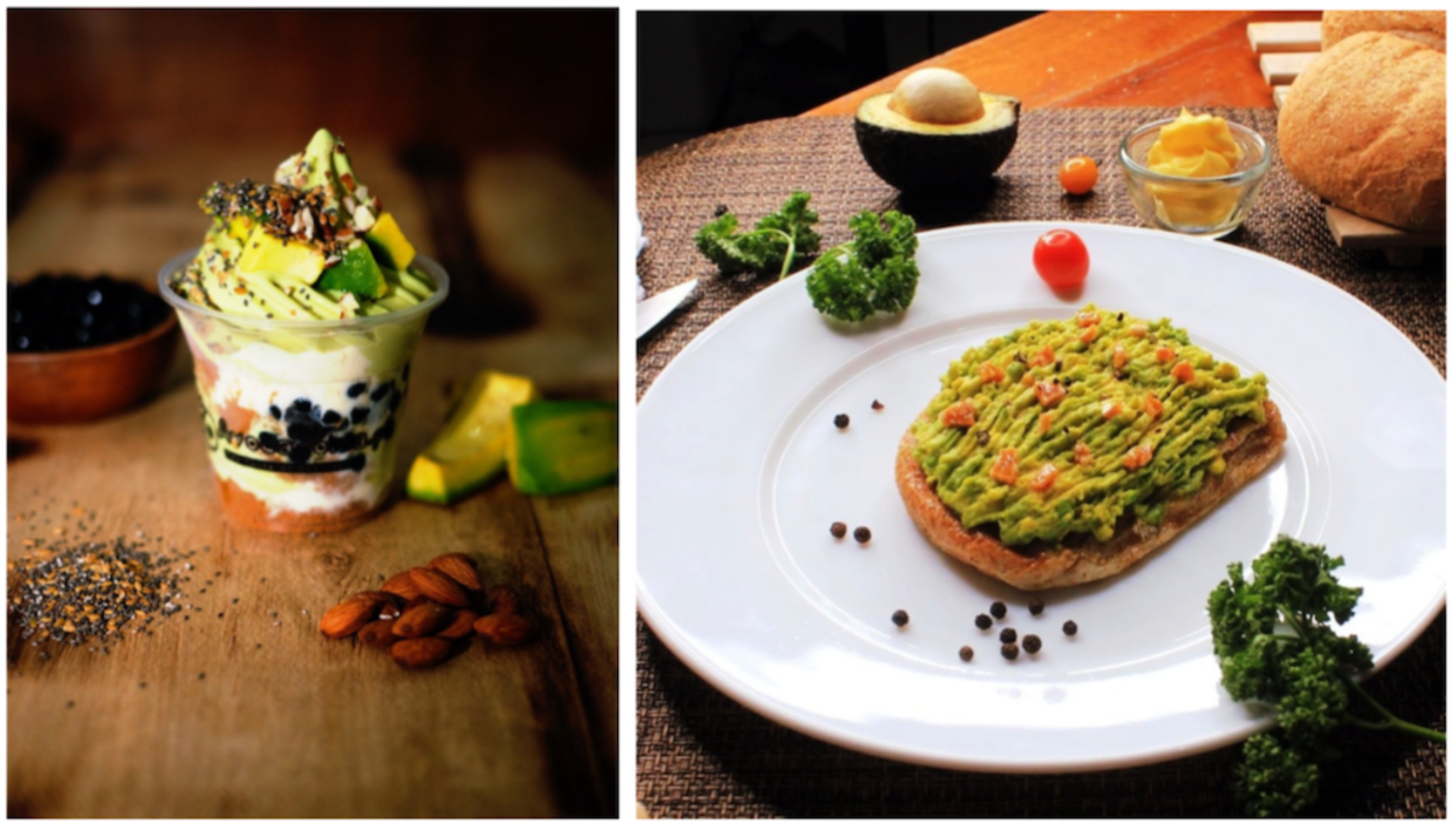 Photos from Avocadoria.com
Avocadoria.ph started as a small business by Chef Czarina Jagto-Sevilla, selling her decadent Avocado Ice Cream Cheesecake to friends. With her love for avocadoes rooted since childhood, she curated a lineup of delectable avocado-based desserts that prompted the opening of her first physical store in Pasig City.
Check out their Facebook page for deals 'coz you might just get 2 treats for only Php 250! Know more about Avocadoria here.
Rent a Ride by Travelscoot: for a safer and more comfortable malling
Sky Garden, SM City North EDSA
Photo from Rent A Ride by Travelscoot
At SM Supermalls, we provide safe and comfortable malling experiences for everybody, including our handicapped/ PWD loved ones. Rent a Ride with Travelscoot because everyone is welcome to spend the holidays here at SM City North EDSA! <3
Click this link to visit their Facebook page.
Blake's Wings and Steaks: Forda walang sawang steaks and wings
UGF/GF/FF, CITY CENTER
Photos from Blake's Wings and Steaks Facebook page
"How do you like your steak?" ang sagot, "I like it very much po." Anyway, Blake's Wings & Steaks is a casual dining restaurant and your one-stop shop for generous servings of chicken wings, pork ribs, and steaks. Great food, enthusiastic servers and a wonderful experience awaits you. Spend the northern holidays at their SM City North EDSA branch! More info in this link.
Hakata Ton-Ichi: Basta ramen shop to
2nd floor, BPO - MALL
Photos from Hakata Tonichi's Facebook page
No holiday is perfect without getting a ramen fix with your fam (Also, surprise them with the best family gift ideas under Php300! Click this link to know what to buy)! Enter, Hakata Tonichi. This ramen shop serves a wide range of Japanese favorites and rich flavors at affordable prices. We know you're craving for #EssentialRamen right now so visit this page to get more info! Enjoyyyy!
Tealive
2nd floor, BPO – MALL
Photos from Tealive
If you haven't tried Tealive, then you probably have not yet heard of having your milk tea served ~upside down~. This milktea brand uses naturally-sourced Aren palm sugar from the Arenga Pinnata palm trees in Borneo. They have a unique way of serving their milktea because it allows the thick sugar to beautifully flow to the top like 'lava'. 'Lava walk' your way to their SM City North EDSA branch now!
Learn more about Tealive here.
Gwiyomi Gluta Spa
5th floor, THE BLOCK, SM CITY NORTH EDSA
Photo from Gwiyomi Gluta Spa's Facebook page
Make the holiday szn a pamper-with-mom szn! Glow Up more and be confident because your skin is definitely in for a treat! Our current fave? The Porcelain Doll Laser Peel, Php 9,500 for 10 sessions + 1 free Intensive Whitening. This one target oily skin and focuses on giving you smaller pores, helps in acne prevention, make pimples dry faster, removal of dark spots, skin whitening, melasma treatment, and also gives a lot of benefits that results to a glass-smooth skin.
Visit this link for Gwiyomi Gluta Spa's info.
The Mandara Spa - Park Inn by Radisson
2nd floor, BPO - MALL
Photos from The Mandara Spa
Done dealing with your deadlines and dues? One hour of massage can work wonders and help ease your stress! Spend your rest and relaxation time with us at The Mandara Spa Park Inn. Call us to book your appointment or book via www.themandaraspa.com and check out their Facebook page here.
SM City North EDSA: (02)82471012 | 0917549 5777
Already planning to visit the north? LOVE! We would love for you to spend your holidays at the SM City North EDSA! Whether you're going alone for a me-time or looking for the perfect get-together place with your friends and loved ones, #YoureAlwaysWelcomeHere.
Christmas Centerpieces at SM City North EDSA
Before the holidays go into full swing, be sure to follow SM Supermalls on Facebook, Instagram, and Twitter to experience what's new in any SM Supermall near you today!