SM Cares celebrates World Bicycle Day
From a free bike safety clinic, to a nationwide charity activity, to a fun bike event promoting sustainability and inclusion, SM Cares' recent World Bicycle Day celebration was its biggest to date!
This year's celebration was all about highlighting everything that is great about riding bikes: its positive effects on health, being a cleaner and more sustainable way of moving around, and how it brings people from all walks of life together.
SM Cares kicked off its World Bicycle Day festivities with a free "Bike Safety Clinic" last June 3 at SM by the Bay in SM Mall of Asia. The event was held to promote safety among bike commuters and enthusiasts through a two-part lecture led by two key figures in the local biking scene.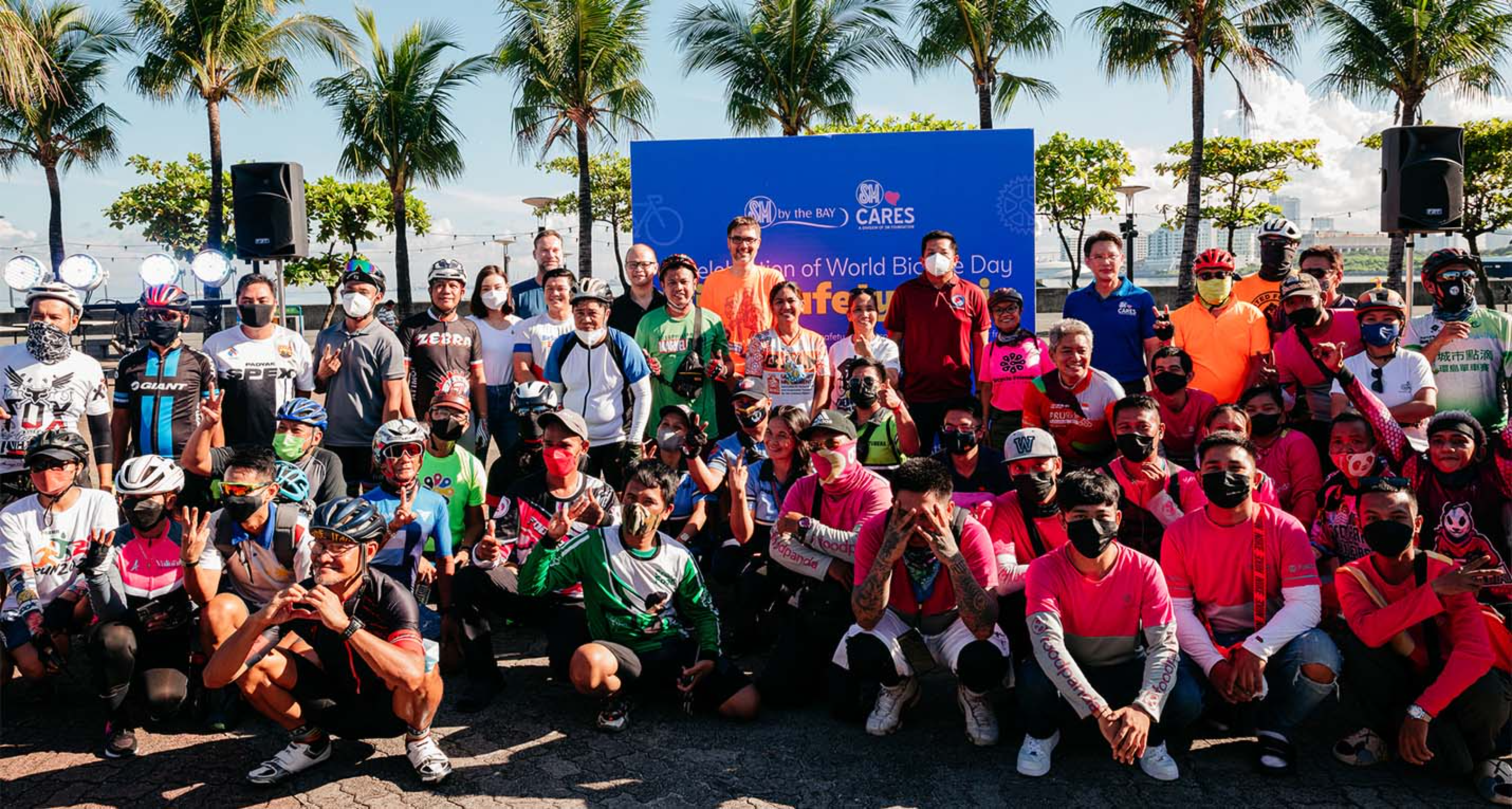 Karen Crisostomo of BicycleFriendly PH led a discussion on the rights of bike commuters on the road. Ann Angala of the Bikers United Movement continued with a 101 on bicycle safety. The event also provided the attendees with free basic bike tune-up and fitting services care of CycleHouse Philippines.
Meanwhile, SM held a nationwide activity which took place simultaneously with the Bike Safety Clinic, which was coined as "AweSM Bike Ride for a Cause". The event was participated in by dozens of employee volunteers from key SM Malls across the country, who hopped on their bikes to bring donations to various charities. A total of 92 employee volunteers joined the activity, which benefitted more than 760 individuals.
To cap off the two-day celebration, the United Nations (UN) Philippines held its first ever on-ground celebration of World Bicycle Day in the country through a fun bike ride at the SM Mall of Asia. The event was participated by several humanitarian and diplomatic communities to promote sustainable and inclusive mobility. More than 250 individuals joined the bike ride.
"This year's World Bicycle Day celebration is a great opportunity to highlight the importance of the bicycle as a healthy, clean, and inclusive means of transportation," said SM Mall of Asia Senior Assistant Vice President Perkin So.
"As biking remains one of the most popular and cost-free means of transportation, we will continue to create programs that would pave the way for a safe, convenient, and enjoyable biking experience for the growing number of bike commuters in the country," said SM Supermalls President Steven Tan.
The two-day celebration is just one of the many initiatives under the Bike-Friendly SM Program of SM Cares. Other initiatives include dedicated bike lanes in key SM Malls, expanded parking areas for bikes, 24-hour vending machine stations where riders can purchase tools and refreshments, and service repair stations that bikers can use free of charge, among others.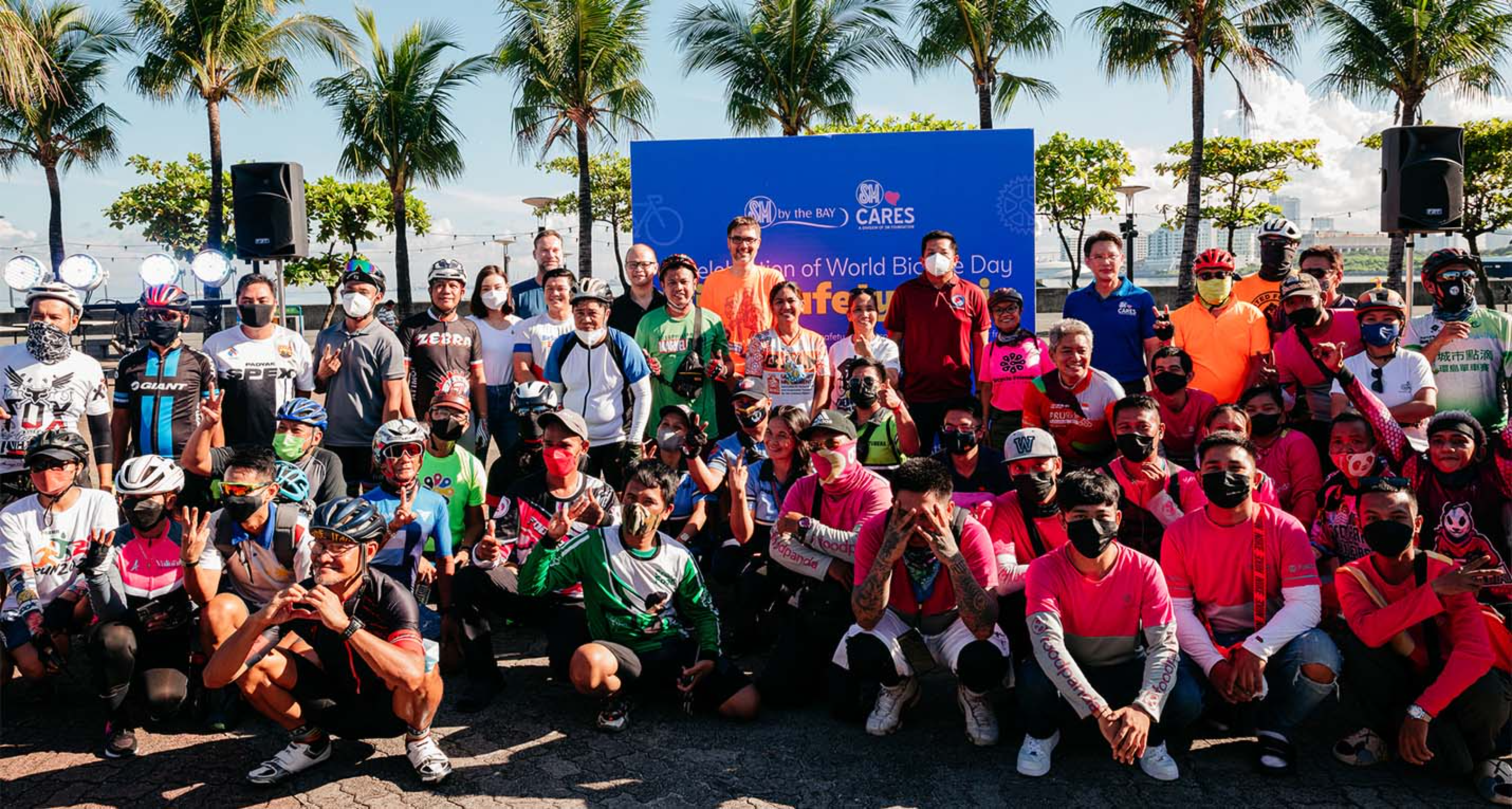 SM's bike initiatives support the United Nation's Sustainable Development Goals, particularly "SDG 3: Good Health and Well-being", "SDG 11: Sustainable Cities and Communities", "SDG 13: Climate Action", and "SDG 15: Life on Land".